Service Overview
According to the latest 2019 iTHome report on businesses going cloud, 60% of the businesses in Taiwan have begun a digital transformation and 10% are going to extend their scope of digital transformation. Another 25.9% of businesses believe they need a digital transformation but have not started. Digital transformation has become such a trend across different major industries that most businesses can no longer ignore.
In terms of business workload distribution, 13.7% are on public clouds currently and 38.4% are on private clouds, while 48% are still deployed on physical servers or traditional IT environments that are difficult to scale.
Why do many businesses in Taiwan consider going cloud critical?Businesses believe that the top 3 benefits include: effectively reduced time to market, manual work, and production costs. Among these reasons, saving costs was the determining factor for 70% of high-tech companies that go cloud.
WingWill's Going-Cloud Service for Businesses helps you quickly understand how your business uses its current on-premise resources, optimize your cloud migration plan accordingly, and implement a private hybrid cloud environment. It speeds up your digital transformation by keeping your existing resources and security policy of existing infrastructure while migrating and/or extending resources to cloud.
Features
Assess Your Current IT Resource Quickly
Our TCO analysis tool helps identify which of your application services are suitable for going cloud and which should be on-premise. You will be able to make better use of cloud resources and understand the cost incurred by cloud resources, so that you will not blindly go cloud with your entire business.
Implement a Private Hybrid Cloud Environment with Degrees of Freedom
You have the control to whether your application service should be on-premise or should go cloud according to your needs and business application scenarios. You may keep using your existing infrastructure and security policy for service delivery and service management, or you may choose the security services provided by a cloud service, which will give you the flexibility in IT resources while staying secure and reliable.
Introduce Innovative Cloud Streaming Migration Technology
A typical cloud migration uses agents or offline migration methods. However, these methods often require purchasing third-party software tools and learning these tools. Now with streaming migration technology, you can execute a migration or a recovery fast and easy by simply using a VM management tool (VMWare vSphere Client).
Implementation Steps
Step 1: Assessment Interview on Cloud Plans
We begin with a face-to-face interview with you that identifies the most suitable cloud plans for your business, or simply receive advice from us regarding cloud plans. Our contact method is on the right panel.
Step 2: TCO Analysis of Status Quo & Detailed Advice
Depending on the status quo of your business, we may need to clarify your current IT resources, identify the most suitable cloud migration strategies, calculate corresponding costs, and draft a migration plan. During this step, TCO tools help to gather more information and analyze your IT recourse status quo.
Step 3: Building of a Private Hybrid Cloud Environment
In this step, we first help you implement a private hybrid cloud environment. Then, a hand-to-hand knowledge transfer that speeds up your core business development takes place, where we teach you how to operate your cloud platform safely, how to use cloud resources flexibly, and how to control your cloud computing costs effectively.
Step 4: Migration, Simple!
Say goodbye to complicated IT tasks for cloud migration and focus on developing your application business by using a deployment streaming migration platform, where you can easily and quickly migrate on-premise resources to cloud or migrate your application services to a cloud management platform.
Is This for My Business?
I need to estimate costs or find the most suitable strategy and plan for going cloud
I need to increase IT resource flexibility for my business & accelerate digital transformation by going cloud
I need a cloud architecture, a cloud migration plan, execution of cloud migration, and maintenance of cloud operation
Service Architecture
Private Hybrid Cloud Architecture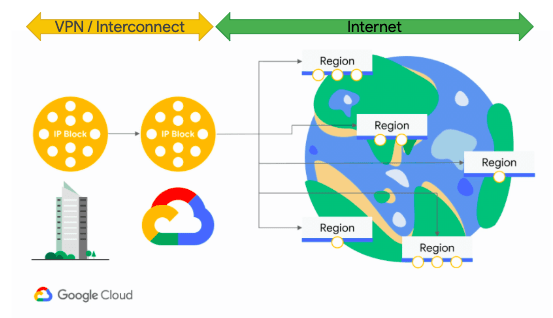 IT Resource Analysis and Going-Cloud Cost Estimation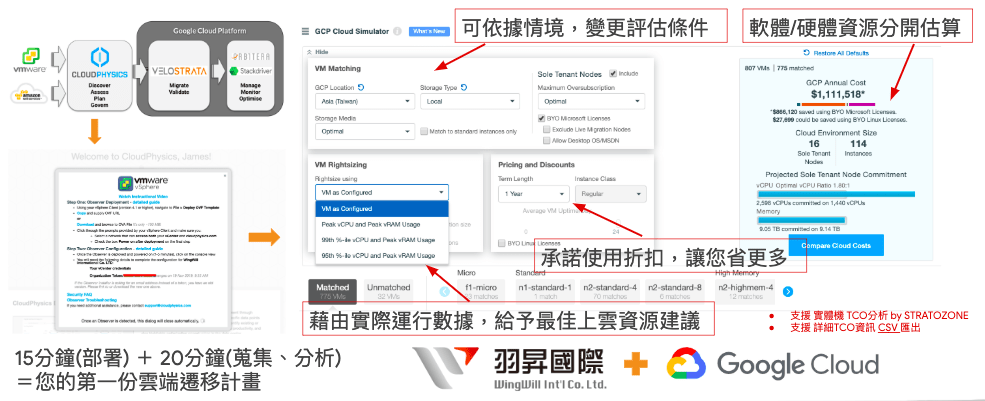 Streaming On-Premise/ Cross-Cloud Migration Architecture